Last night's Grammys lineup may have been tight, but Friday's Beats Music party was THE place to be this weekend, IMHO.
Dr. Dre pulled out all of the stops for the launch of his brand, recruiting a who's who of all time hip hop greats to perform at the Belasco Theater in Los Angeles. I'm talking Ice Cube, Pharcyde, Meth & Red, Nas!!!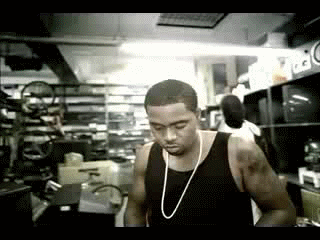 Cube, who crushed it this week at the box office, opened the evening with his classic, "It Was a Good Day." Yeah, no N.W.A. reunion. but what can you do?
He was followed by a flurry of '90s superstars that included Cypress Hill, Geto Boys, Souls of Mischief, Pharcyde, and even a DIddy and Ma$e reunion!
Can't nobody hold them down!
Of course, I didn't forget Dre. The host for the night's festivities brought the house down with "California Love" (sans hologram Tupac) and returned to close the night with his boy and protege  Eminem who performed a three song set that included "My Name Is,"The Real Slim Shady," and "Without Me" and this classic:
No word on why Snoop wasn't on the bill. Hope he and Dre didn't have a falling out.
Now the $1,000,000 question remains: When's the new album coming out, Dre???
Who would perform at your dream hip hop concert? Let us know in the comments below!