A big congrats to Amber Riley who took home the "Dancing with the Stars" title last night along with partner Derek Hough.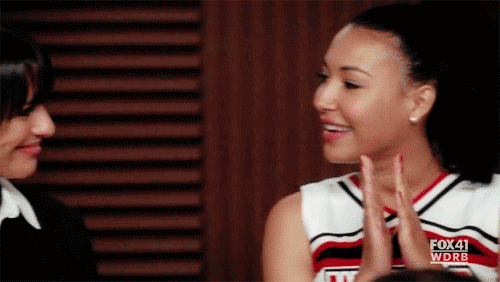 Amber faced some tough competition in the finals from from Jack Osbourne and Corbin Bleu. Osbourne was the first to learn he wouldn't be crowned champion, leaving Amber and Corbin to contend for the "DWTS" title.
Ultimately, Amber's moves proved too much for the former "High School Musical" star to compete with, as Corbin was forced to settle for second place.
"Dancing With The Stars" is currently on a role when it comes picking winners, with Amber following in the footsteps of another personal fave of mine, Kellie Picker.
Of course, Amber's "Glee" castmates were thrilled with her victory.
Loving the "Glee" love!
From one former reality show competition winner to another, congrats Amber!
Did Amber Riley deserve the "Dancing With The Stars" trophy? Let us know in the comments below!