I can't think of a more perfect final MyMusic blog post than writing about the incredible announcement that November 23, 2013 is now officially 1D Day!!! Sure, Indie pointed out the name "1D Day" might be in bad taste, but when it comes to One Direction, the rules don't apply!!!!
Harry, Zayn, Niall, Liam, and Louis officially made the announcement today on YouTube and I'd like to echo the thoughts of all my fellow One Directioners out there when I type AHHHHHH!!!!!!!!!!!
The event of the year? Decade? Millennium? will consist of a seven-hour livestream featuring celebrity guests, sure-to-be hilarious sketches, and, duh, music! Best of all, leading up to November 23, fans can submit suggestions for what the band should do on 1D Day. How about a wedding ceremony featuring me and Harry? Wouldn't that be crazy??? And perfect!
You wouldn't break my heart like all the other boys, right, Harry? Anyway, hopefully my new reality show will let me take a day off to participate!
Be sure to keep checking 1dday.com and 1D's Twitter account for more info on the festivities! Sorry, Christmas. Looks like you've got some competition for most wonderful time of the year!
And now, the sad portion of this post. It's been so much fun creating the MyMusic blog and writing about One Direction, Miley, Britney, Miley AND Britney and so many more of my musical heroes. Most of all, I'm going to miss you, the readers. There wouldn't be a blog without you!!! Well, technically there would be, but what would be the point if no one read it?
Moving on! I am so happy to announce that my cousin, sorry, identical cousin, Country, will being taking my place, and trust me when I tell you, she is AH-MAH-ZHING!!! You are in more than capable and might I add, well manicured hands!
Love you! Miss you! Bye!!!!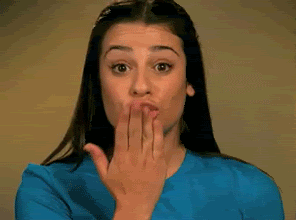 Let me (Idol!) know how much I'll be missed in the comments below!