Insane Clown Posse has attracted a bunch of haters over the years, but probably none are more notable or powerful than the Federal Bureau of Investigation.
Never ones to back down from a fight, ICP duo Joseph Bruce (aka Violent J) and Joseph Utsler (aka Shaggy 2 Dope) have filed suit against the FBI along with the Justice Department in an effort to protect their fans (aka Juggalos).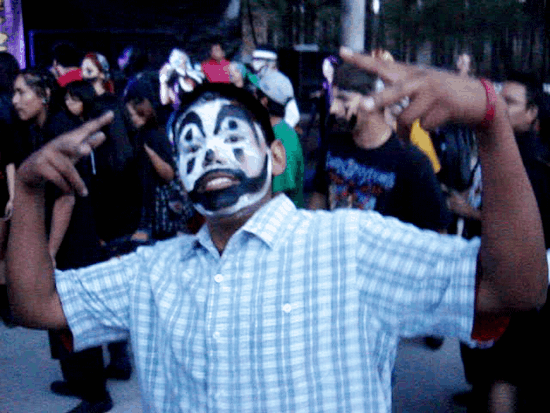 .
ICP is pissed that the government has labeled Juggalos as gang members and Bruce and Utsler feel that the classification has caused "significant harm" to their fans.
Back in 2011, the FBI published a report titled "National Gang Threat Assessment: Emerging Trends" which described Juggalos as "a loosely organized hybrid gang."
Stories like this Nightline report about a Juggalo involved in a murder didn't help.
In an interview with Rolling Stone, Bruce responded to the FBI's report, saying, ""At first I thought, wow, that's a compliment that our fans are that heard-of and that renowned. Then when I realized what's happening to the fans because of it, then everything turned around."
Four ICP fans from four different states are listed as plaintiffs. All the plaintiffs claim they were harassed by police because they were identified as Juggalos.
Personally, I'm fan of a Juggalo nation. It's pretty hard not to love this:
Do Juggalos deserve to be classified as gang members? Let us know in the comments below!