I couldn't have picked a more perfect first post to the MyMusic blog!!!!!
It's an amazing time to be a One Directioner! Saturday brought us one of the greatest days of the year, 1D Day! Even One Direction haters could appreciate all the craziness that took place including a wrestling match between Liam and Kurt Angle, appearances from Michael Buble and CIndy Crawford, and a very weird moment between Harry and Niall involving clay.
LOLOLOLOLOL!!!!
Today, of course, marks the long anticipated release of Midnight Memories which has deservedly been met with critical acclaim. It's definitely the best 1D release ever and possibly the album of the year.
As an added bonus, the boys were awesome enough to unveil dates for their 2014 North American tour and boy are they going big! I'm talking a stadium tour where they'll be playing to crowds upwards of 80,000 people. Bring your earplugs everyone, because these shows are going to get loud!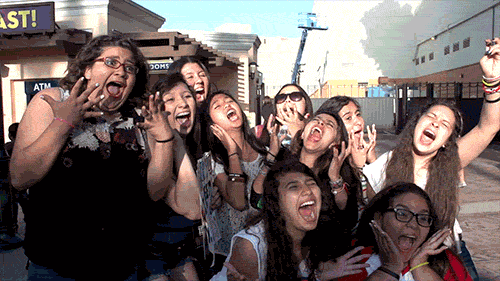 Unfortunately, we're going to have to wait a few months until the tour kicks off. The first show is scheduled for August at Toronto's Rogers Center with the tour wrapping up in Miami on October 5. Tickets go on sale December 7 but look out for a bunch of pre-sales. I don't want any of you to miss out and what is sure to be an amazing show!
Will you be seeing One Direction on their 2014 tour? Let us know in the comments below!