Though I'm convinced the holiday season is just an excuse for capitalistic indulgence, it seems that I've come across a Christmas miracle. Macaulay Culkin (if you don't know who he is, I am both disappointed and relieved), has formed a band, in which he provides vocals for and plays the kazoo.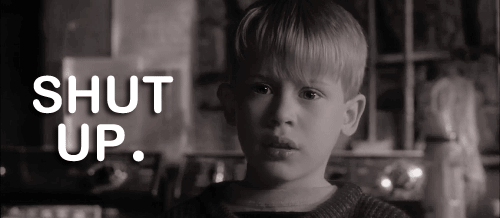 This would typically be cause for me to vomit and write a heinous rant on why I disapprove at such news, seeing as I also haven't had much of a chance to release my anger with a certain traitor  soon-to-be-former intern still here, but that isn't the case.
Culkin has formed a band with Matt Colbourn (guitar, vocals), Austin Kilham (tambourine, vocals), Phoebe Kreutz, who sings and plays the glockenspiel, and Deenah Vollmer, who sings and plays the pizza box. They are called "The Pizza Underground" – a parody of the genius band, The Velvet Underground. (You've probably never heard of them).
The Pizza Underground is every Italian foodie/ Lou Reed fan's dream. Though I avoid disgusting carbohydrates and tribute bands, I applaud Culkin's ironic and humorous musical debut, which successfully mocks and celebrates pop culture. (Try harder, Gaga!)
My personal favorite song from the band's demo album, which released earlier this month, is "I'm Beginning to Eat the Slice," (All they sing about is pizza, if you haven't caught on).
I am ecstatic. I thought I couldn't be prouder of Macaulay after taking the independent film route following his childhood stardom, and now he's at it again. This is the height of luxury!
Some of you, who possess excellent taste in music, may now follow the band on their Tumblr page.   http://thepizzaunderground.tumblr.com/