Scene mentioned on this blog that her New Year's resolution is to attend more concerts. Well, after the "big day" I want to take her to as many shows as possible. And judging by the recent flood of festival announcements we'll have a ton of amazing concerts to choose from.
Obviously, we're definitely going to check out the Warped tour, the always incredible roving festival, which kicks off June 14 in Salt Lake City. While the full lineup has yet to be revealed things are looking awesome so far with acts such as Enter Shikari, Cute Is What We Aim For, and The Ready Set!
OutKast, who will be reuniting in April at Coachella, have already announced they'll be playing 40 festivals! A few of those non-Coachella dates have been revealed including The Counterpoint Music & Arts Festival which is scheduled for April 25-27 in Kingstown Downs, Georgia.
That lineup includes Foster the People, Thievery Corporation, Flux Pavillion, and Pretty Lights.
OutKast will also be headlining Alabama's Hangout Music Festival along with The Black Keys and personal favorites The Killers.
Over in New York City, The Governor's Ball Music Festival will be going down June 6-8 featuring Skrillex, The Strokes, Jack White, Vampire Weekend, and, who else, OutKast.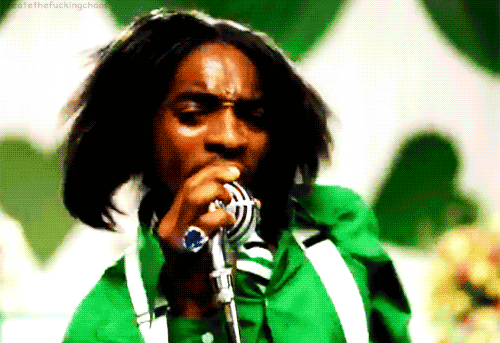 Interestingly enough, OuKast will not be performing at The Shaky Knees Music Festival which is held in their hometown of Atlanta, GA. That lineup skews particularly Indie with artists like The National, Spoon, and Conor Oberst.
Best summer ever!
Which festival are you most looking forward to attending? Let us know in the comments below!