Another day, another awards show nominations announcement. This time I'm here to talk about the American Country Awards, which are set to air on FOX Tuesday, December 10.
Yes, it's hard to knock a show that honors country artists. But the ACAs, which were started in 2010 basically because FOX wanted to capitalize on the success of country music, are kinda meaningless compared to the Academy of Country Music Awards and The Country Music Association Awards, both of which have been around for decades. If I can use and Indie reference, the ACA's are the Godfather III to the Godfather and Godfather II of the ACAs and AMAs.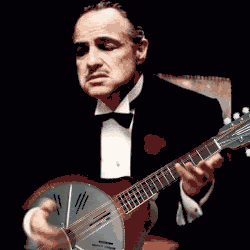 I will give the ACAs "props" for allowing the fans to vote, although the categories are kinda silly. Do we really need six different variations on artist of the year? Plus, since the older folks might not be savvy enough to vote, there's a chance that Taylor Swift will take home awards in all eight of the categories she received nominations.
The ACAs will be hosted by country singer and current Celebrity Apprentice titled holder Trace Adkins and Danica Patrick because, well, I have no idea. Hopefully the show doesn't turn into a major car wreck!
Do you plan on watching the American Country Awards? Let us know in the comments below!