Football season kicked off last Thursday with the majority of the games this week being played today. However, for many people the most exciting part of the football season beginning isn't so much the football itself as it is the Super Bowl halftime performer announced every year. Past years' halftime performers include The Black Eyed Peas, Beyonce, and the infamous Janet Jackson performance.
Who would be chosen for this years? Because this year's Super Bowl is taking place in New Jersey, football fans were clamoring for New York or New Jersey-bred talent. Many believed Jay-Z could be one choice with the release of his hit album, Magna Carta Holy Grail, along with his chart topping single, Holy Grail featuring Justin Timberlake. Other choices included Bon Jovi and Billy Joel. However, the performer scheduled for the halftime show has turned out to be none other than Hawaiin crooner, Bruno Mars. Becoming known to the mainstream through his feature on B.O.B.'s "Nothing On You," Bruno has skyrocketed in popularity in the music world, eventually gaining him a Grammy nomination for "Best Album of the Year."
The choice has caused a divide among fans of the concert and the game, with half of them elated while the other half is disgusted. The staff here has chosen who they think should have been chosen to perform at this years halftime show.
SCENE'S PICK: FALL OUT BOY!!! 🙁 They came out with a new, SPECTACULAR album called "Save Rock and Roll," and they are totally adorbz! I don't understand how they weren't picked, I voted for them four thousand times!!! Maybe I should've voted more?
EDITOR'S NOTE: There was no voting process for the halftime show performer.
METAL'S PICK: Bruno Mars? Ugh. Of course, they don't bring on the hottest metal band around, Avenged Sevenfold! I'm sure Rayna will be THRILLED with this news! Well, at least I'll be able to watch guys bash into each other before and after the show.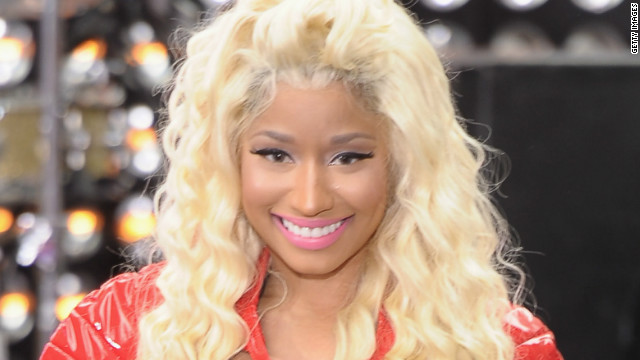 HIP HOP's PICK: Bruno Mars is too soft, yo! What are y'all thinking? The choice is obvious! Let's bring the BOOTY QUEEN in for the halftime show! Nothing like taking a break from football to watch some twerkin'. Let's get real y'all! Let's get real………
TECHNO & DUBSTEP'S PICK: DAFT PUNK!!! Probably one of the most talked about albums of the year, plus imagine how PLUR their performance would be in front of thousands and thousands of people. It would be the biggest rave ever!!!! Imagine alllllllll the lights!!! Ohhhhhhhhh!
INTERN 2's PICK: I believe instead of a performer, it should be a time for all the viewers and people in attendance to take a nap. After watching a half of that strenuous game, who wouldn't want to take a mental break!
IDOL'S PICK: Ummmmm hello?! Perfect pick, everyone! Beyonce and now Bruno Mars? Now I have a reason to skip my Vampire Diaries marathon!
INDIE'S PICK: It's not so much as I don't like football as it is that I don't like the idea of it. Or of submitting any of my choices to be potentially mainstreamed.