Awwww, it's the last "Top This" of 2013! So sad!!! And to make things even worse, it's one of the most BORING weeks on the chart this entire year. The top 7 is exactly the same as last week's and there isn't a single new song at all!
1. "The Monster" by Eminem ft. Rihanna (LW:1)
Thanks to the release of "The Monster" video, Eminem and Rihanna have a firm hold on the top spot. I think it's pretty obvious what the first number 1 song of 2014 is going to b.
2. "Timber" by Pitbull ft. Ke$ha (LW:2) 
Sorry, Pitbull. Looks like you're going 2 have 2 stay at number 2.
3. "Counting Stars" by OneRepublic (LW:3) 
OneRepublic makes it 3 weeks at number 3. Notice a pattern here?
4. "Say Something" by A Great Big World ft. Christina Aguilera (LW:4)
A Great Big World goes a great big nowhere, sticking around at number 4.
5. "Royals" by Lorde (LW:5)
Happy 2 c Lorde end 2013 in the top 5. What a year it's been!
6. "Demons" by Imagine Dragons (LW: 6)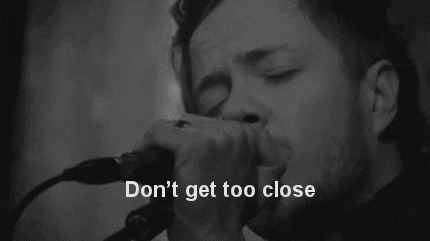 Same goes for Imagine Dragons. "Demons" and "Radioactive" were quite the chart combo!
7. "Let Her Go" by Passenger (LW:9)
Finally, some movement! Thank u, Passanger!
8. "Wake Me Up" by AVICII (LW:7)
"Wake Me Up" indeed!
9. "Wrecking Ball" by Miley Cyrus (LW:8)
Ugh, my one wish this week was 2 have Miley out of the top 10 before the year ended. 2 bad 4 me 🙁
10. "Story of My Life" by One Direction (LW: 10)
1D sticks around at number 10. The perfect ending to this week!
Which new songs will shake up the top 10 in the new year? Let us know in the comments below!