What's good, MyMusicians?! I feel privileged to bring this week's TOP THIS! not just because y'all haven't gotten the Hip Hop edition, but also because we got some more rap up in the top ten so excuse me while I celebrate.
Yeahhhhhh!!! Bust a little Bow Wow on ya! Y'alll remember Like Mike, right? If I don't hear you all say it's a certified classic imma…..oooh just you wait, but I trust y'all's opinion. Hugest news of the Billboard Top 10 is the dethroning of "Blurred Lines." Much love goes out to Robin Thicke and the crew (I see you with that killer verse T.I.), but he couldn't handle the chart topping "Roar" by Katy Perry. It's all good though because for all the "Roars," we got on the list, we got some straight up hip hop. No playin' around this time with the ONE rap song that's been on the top ten the past few weeks also. I'm talkin' about Jay-Z with "Holy Grail."
Jay-Z murked that song, but now we got some new playa's up in this court. Eminem's new single, "Berzerk," skyrocketed to number 3 surpassing "Holy Grail" and Miley's twerktastic "We Can't Stop." Don't forget to watch out the new Drake joint at number 12 that has a chance to climb into the top ten next week as well. It's about time some good music got into the top ten. Applause? Summertime Sadness? Radioactive? Aight, I will admit "Radioactive" has one of the dopest bass lines of any song, rap or whatever, of the year, but I'm looking for real rap to take back the top ten, yo!
Anyways, for your listening pleasure, I got the official Billboard Spotify playlist right here because, as we know with the hookups, I GETS THEM! Peep the top ten and let me know if it's dope or if it's nope.
1."Roar" by Katy Perry (LW:2)
Yo, this song is straight skip-worthy, but HOLLA at me Katy Perry!!!!
2. "Blurred Lines" Robin Thicke ft. Pharell & T.I. (LW:1)
When you got the KING OF THE SOUTH on your track, you ain't getting nothin' less than gold. ARF!
3. "Berzerk" by Eminem (LW:-)  
You crazy for this one Em! Nah, you're literally crazy for this one.
4. "We Can't Stop" by Miley Cyrus (LW:3) 
Twerk, twerk, Miley Miley, twerk! Yo, did I mention you could also twerk as well as twerk?
5. "Holy Grail" by Jay-Z ft. Justin Timberlake (LW:6)
Yo, Jay-Z is still bringing that fire! Even at age 85!
6."Applause" by Lady Gaga (LW:4)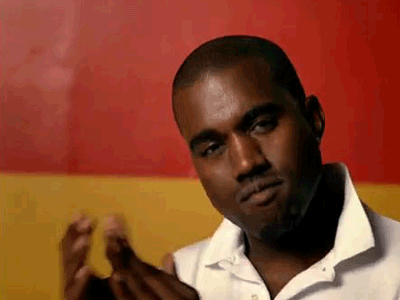 YO LADY GAGA!! WHY DOES YOUR MUSIC REMIND ME OF HAUNTED HOUSES AND GHOSTS? I'M OUTTA HERE!
7. "Wake Me Up!" by Avicii (LW: 7)
To be honest, this music got me sleepy. Of course, my volume was completely off, and I couldn't hear the song.
8. "Royals" by Lorde (LW:12)
Uhhh so I didn't get to listen to this song before this segment, yo. Uhhhh, but I guess the title's cool and…..uhhh……that artist's name's cool. I guess it's aight. I mean it kinda flows from title to the name. Yo, this is dope!!!
9. "Radioactive" by Imagine Dragons (LW: 5)
I ain't gonna lie. This song's pretty tight. Plus that bass line would make a perfect alarm clock to get up in the morning. Wake Up and Smell the Booty!!! Well, it's a figure of speech that I still need to figure out.
10. "Summertime Sadness" by Lana Del Rey & Cedric Gervais (LW:9)
Why does this song gotta bring up so many emotions, yo?! Thugs ain't got time for emotions!!!
What do you think of the top ten this week? Dope or Nope? Holla in the comments below!!