What else is there 2 say about Lorde's triumphant reign at the top of the Hot 100? Seriously, I have nothing left 2 write!
I don't mean 2 start a war, but the Directioners and Little Monsters might be headed 4 a major feud. Lady Gaga's "Dope" was the only new entry in the top 10, knocking out One Direction's "Story of My Life." It's not a good sign for 1D when their first single off their new album only manages 2 spend a single week in the top 10.
If only they had Lorde's luck!
1. "Royals" by Lorde (LW:1)
Seven is really good but eight would definitely be great!!!
2. "The Monster" by Eminem ft. Rihanna (LW:3)
Can Eminem add a number one single to his number one album? Lorde might have finally met her match!
3. "Wrecking Ball" by Miley Cyrus (LW:2)
Miley goes down a spot 🙂 as she sank to a new low this weekend.
4. "Roar" by Katy Perry (LW:5)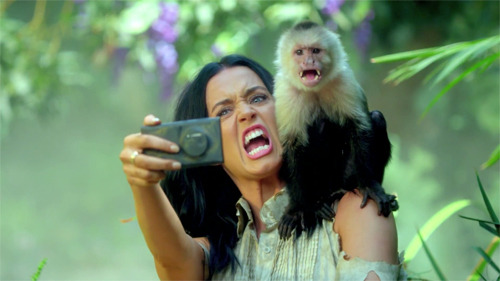 Katy clearly has the heart of a lion, sticking around at the 4 spot this week.
5. "Wake Me Up" by AVICII (LW:5)
Techno & Dubstep wanted me 2 give a special shout out 2 AVICII who apparently put on an awesome show last weekend at the Hollywood Bowl!
6. "Hold On, We're Going Home" by Drake ft. Majid Jordan (LW:7)
If you haven't already, make sure 2 read Nerdcore's post about Drake's latest video.
7. "Counting Stars" by OneRepublic (LW:9)
Just like Drake, OneRepublic was also able 2 move up the charts after falling last week. Way 2 stay strong, guyz!
8. "Dope" by Lady Gaga (NEW ENTRY)
Dope happens 2 b Gaga's unlucky number 13th single in the Hot 100 top 10.
9. "Demons" by Imagine Dragons (LW: 8)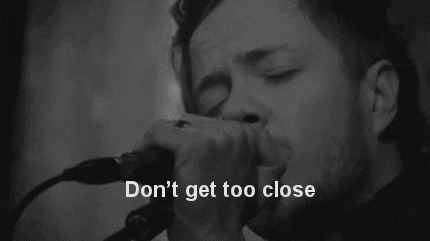 Sorry, Imagine Dragons. People don't care about demons in November.
10. "Applause" by Lady Gaga (LW:10)
It's a big week for Lady Gaga. ARTPOP was finally released yesterday, she already has 2 singles in the top 10, and she'll be hosting SNL!
How many more weeks until Lorde is knocked off the top of the Hot 100? Let us know in the comments below!