Okay. Now I'm 100,000% sure that I'm sick of Lorde's "Royals!" She's hogging the top of the Billboards, and I was always told that nobody like hoggers (Even though baby piggies are soooooooo cute :)) She's trying really really hard to beat Robin Thicke's record for "Blurred Lines" (which I haven't heard in forever! YAYYYYY!!!!
We diiiiid get a new arrival though! Passenger! I don't know too much about him, but I know Indie used to be a big fan of his. Hopefully, he'll still be even after he finds out Passenger made the top ten on the Billboard (or maybe I shouldn't tell him!). That means that we have to say bye bye to another song this week. Sorry Gaga! The applause is over, and thank goodness! I finally get to get rid of that creepy gif of her spinning round and round like a creepy tornado!
1. "Royals" by Lorde (LW:1)
Lorde! 9 weeks is just ridiculous! Take a vacation!!!
2. "The Monster" by Eminem ft. Rihanna (LW:2)
Does anyone else think it's creepy Rihanna talks to monsters under her bed? I do!
3. "Wrecking Ball" by Miley Cyrus (LW:3)
I asked nicely last week, but now I have to be a meanie. GOOO AWAYYYYY!!!!
4. "Counting Stars" by OneRepublic (LW:6) 
Awww! Congrats on our first change-up for this week!!
5. "Wake Me Up" by AVICII (LW:4)
AVICII takes a nap, and moves down a spot to number 4.
6. "Demons" by Imagine Dragons (LW: 7)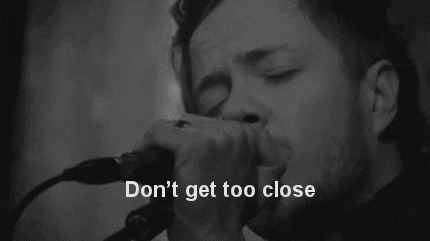 Maybe they're singing about the same demons that Rihanna's always talking to!
7. "Roar" by Katy Perry (LW:5)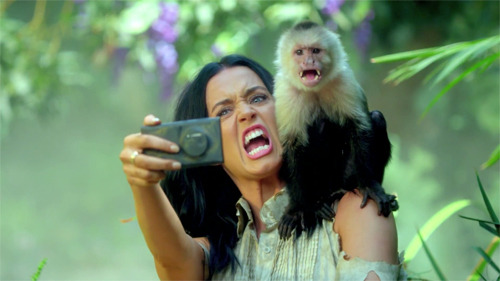 Uh, oh! Looks like people's throats are too tired from roaring as "Roar" continues to fall.
8. "Timber" by Pitbull ft. Ke$ha (LW:10) 
Looks like Pitbull got a little boost from his AMAs hosting!
9. "Hold On, We're Going Home" by Drake ft. Majid Jordan (LW:8)
Yayyy!!!! I still get to use this adooooooooorable gif!!!
10. "Let Her Go" by Passenger (LW:11)
Welcome to the club, Passenger!!!
How do you feel about this week's top ten? Are you sad that Gaga's gone? (I'm not!) Let me know in the comments below!!