After Eminem's awesome defeat of Miley Cyrus, this week's chart news is kind of a let down. There's only one new song in the top 10, and it happens to be a repeat visitor. I wonder if we'll be seeing some holiday music in the weeks to come???
1. "The Monster" by Eminem ft. Rihanna (LW:1)
Eminem and RIhanna make it two in a row! Did u guyz check out their new video?
2. "Timber" by Pitbull ft. Ke$ha (LW:2) 
While Pitbull and Ke$sha stick around at number 2, they're closing the gap on the top spot.
3. "Counting Stars" by OneRepublic (LW:3) 
Sorry, OneRepublic, looks like the bronze might be the you're gonna get.
4. "Say Something" by A Great Big World ft. Christina Aguilera (LW:8)
Apparently people are listening to "Say Something" as the song jumps into the top 5.
5. "Royals" by Lorde (LW:4)
Just when u think Lorde couldn't get any more awesome, she does an AMA!
6. "Demons" by Imagine Dragons (LW: 7)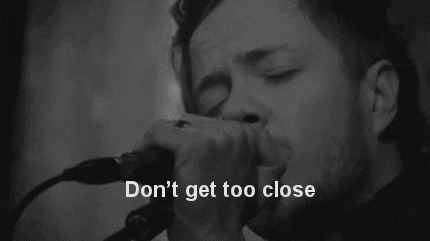 "Demons" continues to yo-yo around the top 10, rising back up to number 6. In other news, how cool are yo-yos?
7. "Wake Me Up" by AVICII (LW:6)
AVICII swaps places with Imagine Dragons, spending yet another week in the top 10.
8. "Wrecking Ball" by Miley Cyrus (LW:5)
Miley's so close 2 falling out of the 10 I can taste it. FYI, it tastes like candy!
9. "Let Her Go" by Passenger (LW:9)
Looks like Passanger won't let go of his hold on the number 9 spot.
10. "Story of My Life" by One Direction (LW: 11)
Make up your mind, people! Is "Story of My Life" a top 10 song or not???
Will the Pitbull/Ke$ha combo be able to knockout Eminem and Rihanna from the top of the charts? Let us know in the comments below!