I knew I shouldn't have been so negative towards Lorde! Yes, I felt it was time for "Royals" 2 give up the top spot on the Hot 100 after reigning supreme for nine straight weeks. But I absolutely, positively didn't want "Wrecking Ball" to take its place!!!
And worst of all, a viral video is 2 blame!
Yep, according to "Billboard" Steve Kardynal's hilarious "Wrecking Ball" parody is the reason Miley is back at number 1. I haven't been this conflicted since I had 2 choose between work and school!!!!
1. "Wrecking Ball" by Miley Cyrus (LW:3)
BOOOOOOO!!!! BOOOOOOOOOOOOOOO!!!!!!!!!!!!!!!!
2. "The Monster" by Eminem ft. Rihanna (LW:2)
I'm still so distraught over the Miley news, I have nothing 2 say about Eminem and Rihanna!
3. "Royals" by Lorde (LW:1)
Three, or rather nine cheers for Lorde and her amazing run at the top! Hopefully she'll have continued success with "Team."
4. "Timber" by Pitbull ft. Ke$ha (LW:8) 
"Timber" continues it's climb up the charts moving up four spots 2 number 4!
5. "Counting Stars" by OneRepublic (LW:4) 
My current favorite star: Jennifer Lawrence!
6. "Wake Me Up" by AVICII (LW:5)
Even though AVICII continues to fall down the Hot 100, "Wake Me Up" tops the Radio Songs chart this week. Congrats!
7. "Demons" by Imagine Dragons (LW: 6)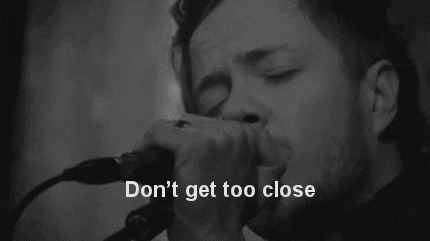 Imagine Dragons aren't getting too close to the top half of the charts as they fall back down 2 number 7.
8. "Story of My Life" by One Direction (LW: 13)
Welcome back to the top 10, 1D!
9. "Roar" by Katy Perry (LW:9)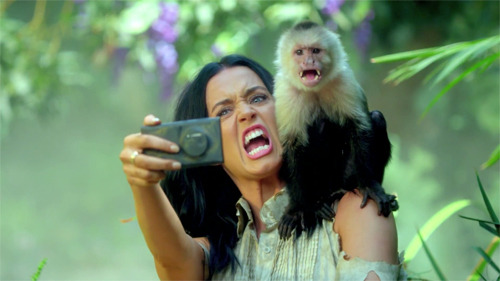 Did every1 c that adorable photo of Katy and John Mayer? Soooo cute!!!!
10. "Say Something" by A Great Big World ft. Christina Aguilera (LW:18)
Thanks to their performance at the American Music Awards, A Great Big World and Christina Aguilera make a great big leap to round out the top 10.
Are you Team Lorde or Team Miley? Let us know in the comments below!