Did u guyz hear the news????
SO EXCITED!!!! SO EXCITED!!! SO EXCITED!!! Especially since the proposal happened the week Miley was once again kicked out of the top 10 … hopefully for good this time!!!!!!!
1. "Timber" by Pitbull ft. Ke$ha (LW:1) 
Apparently Ke$ha's mom has joined her in rehab. Happy their family is staying 2gether!!!
2. "Counting Stars" by OneRepublic (LW:2) 
So close, yet so far away. Better luck next week, OneRepublic.
3. "The Monster" by Eminem ft. Rihanna (LW:3)
Have u heard RIhanna's new song with Shakira? I'm sure we'll be seeing it on the charts real soon.
4. "Dark Horse" by Katy Perry ft. Juicy J (LW:6)
I would never refer to Katy Perry as a "dark horse." Everything she does is bound 2 b a huge success!
5. "Say Something" by A Great Big World ft. Christina Aguilera (LW:5)
Another week at number 5? I guess A Great Big World really loves Subway.
6. "Let Her Go" by Passenger (LW:7)
Finally, "Let Her Go" makes a move, inching its way up 2 number 6.
7. "Royals" by Lorde (LW:4)
Well, we knew this was going 2 happen. Luckily "Team" moved up 2 number 11 this week!
8. "Wake Me Up" by AVICII (LW:8)
Still got it. This song must be on a lot of endorphins.
9. "Demons" by Imagine Dragons (LW: 10)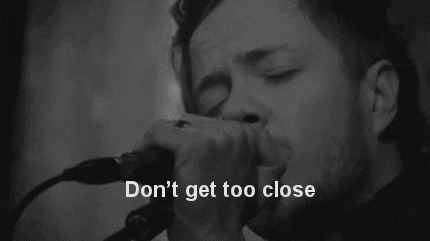 I hate 2 say this Imagine Dragons, but we need 2 make room for "Team."
10. "Story of My Life" by One Direction (LW: 12)
Just when u thought they were out, 1D are pulled back into the top 10.
Will Pitbull and Ke$ha make it a 3-peat next week? Let us know in the comments below!