I have some good news and I have some bad news.
Let's start with the good news: we have a new number 1 song! Congrats to Pitbull and Ke$ha who took over the top spot from Eminem and Rihanna with their hit "Timber." You know what they say, good things come 2 those who wait!
And now the bad news: Miley's back in the top 10 🙁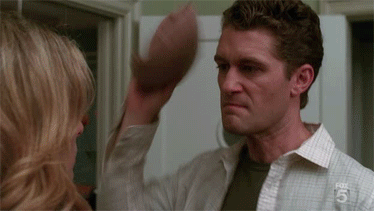 Guess I got a little 2 excited last week. Now I know what Country was talking about when she was going on and on about karma!
1. "Timber" by Pitbull ft. Ke$ha (LW:2) 
So strong of Ke$ha to enter rehab for her eating disorder! Hope she's doing well!!!
2. "Counting Stars" by OneRepublic (LW:3) 
OneRepublic is only 1 away from number 1! LOL!!!
3. "The Monster" by Eminem ft. Rihanna (LW:1)
It was a good run, Eminem and Rihanna! And hey, you're still at the top of the Hot R&B/Hip-Hop Songs Chart so don't feel 2 sad.
4. "Royals" by Lorde (LW:4)
Super xcited for "Team" to make its way into the top 10. So obsessed!!!
5. "Say Something" by A Great Big World ft. Christina Aguilera (LW:5)
I've got nothing 2 say as "Say Something" remains at number 5.
6. "Dark Horse" by Katy Perry ft. Juicy J (LW:11)
"Roar" falls out of the top 10 but it's replaced by "Dark Horse." There's no stopping Katy Perry!
7. "Let Her Go" by Passenger (LW:7)
I really luv this song! Hopefully Passenger can make a move up the Hot 100 next week.
8. "Wake Me Up" by AVICII (LW:10)
AVICII continues his record breaking hold over the Hot Dance/Electronic Songs chart with his 18th week at number 1. WOW!!!
9. "Wrecking Ball" by Miley Cyrus (LW:12)
To quote Idol, moving on!!!!!!!!
10. "Demons" by Imagine Dragons (LW: 6)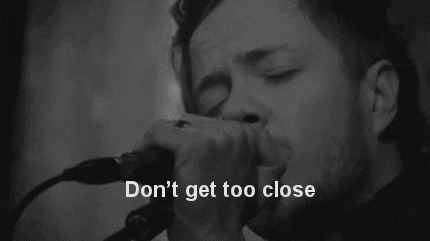 Sorry, Imagine Dragons. Looks like you're about to fly off the top 10.
Will OneRepublic live up to their name and claim the top spot next week? Let us know in the comments below!