Normally I abstain from taking requests from MyMusic fans because they're usually terrible. But when Anna S. suggested that I select NO CEREMONY/// to be the "Hear Them Now" pick of the week, I couldn't say no. Apparently not all of our readers are the mainstream sheep I thought they were.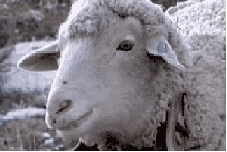 Before I even get to their music, let me commend NO CEREMONY/// on their name. All caps, obnoxious backslash triefecta, just terrific! It could have maybe used an umlaut but job well done nonetheless.
As far as the music, the trio, hailing from Manchester, expertly combines retro '80s pop with bizzaro electronica. Songs like "FeelSoLow" off the band's self-titled debut, manage to pull off the odd feat of being simultaneously uplifting and profoundly depressing.
In fact, NO CEREMONY/// is so good, I can forgive them for letting their music be ruined on that terrible MTV "Catfish" show. So give the band a whirl, enjoy them, and then keep your mouth shut!
Let us know in the comments below which up and coming artist should be next week's "Hear Them Now" pick!