I can go on and on and on about how Ali Brustofski is such an amazing singer, but I wanted 2 begin this post by pointing out that Ali provided the voice of Piper O'Possum for Nick Jr.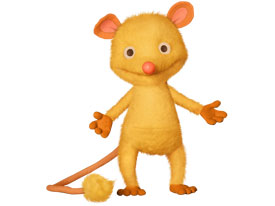 How cool is that???
All right, let's get 2 Ali's music because there's plenty 2 talk about. Ali has earned her 317,061 YouTube subscribers through a ton of hard work and dedication. While Ali has been showing off her amazing vocal talent for years (she appeared with Nick Jonas in the "Sound of Music" when she was 10!) her big break came in 2011 when she earned the Hometown Hero slot on big time New York radio station Z100's anunal Jingle Ball concert.
Ali rose 2 the occasion, captivating the notoriously tough 2 please New York crowd.
Since then Ali has been hard at work on her debut EP Dream Big (what a great motto!) which was released earlier this year. I luv Ali's songs because they're always fun and make me dance and of course, there's that amazing voice!!!
While her original songs are incredible, Ali has earned the majority of the 65 million views on her YouTube channel through her frequent covers which are always a treat.
Ali also launched a second channel where she posts vlogs, behind the scenes videos, beauty tips, and much more. It's definitely worth checking out!
Also b sure 2 check out Ali's Twitter page and send her some luv. And of course, don't forget 2 include #mymusic and let her know u read about her here!
Help us decide who should be featured on our next YouTube Spotlight. Leave your suggestions in the comments below!