I wish this blog post was about how My Chemical Romance is getting back 2gether, but then I'd be lying and I HATE liars! The good news is MCR is releasing a new album in March!!!
The album is called May Death Never Stop You which is such an awesome name because it reminds me of zombies and vampires!
Although May Death Never Stop You is primarily a greatest hits release, it will a feature an unreleased song called "Fake Your Death" and three songs from the band's Attic Demos sessions.
In other new MCR music news, guitarist Frank Iero will be going solo next month with his single "B.F.F." Frank co-wrote the song with his 3 year old twin daughters Cherry and Lily! How cool is that???
Meanwhile, Gerard Way is working on a comic book about cats called "All Ages." I guess if Gerard is doing anything not related to MCR, writing a cat comic would be my top choice!
Gerard, who we all know created "The Umbrella Academy," has been posting some artwork for "All Ages" on Twitter and it looks amazing!!!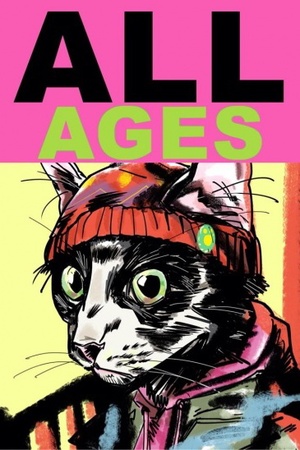 If he could somehow incorporate Nyan cat into his comic, I might forgive him for breaking up MCR!
What's your favorite MCR song? Let us know in the comments below!