Welcome back, knuckleheads! No, don't be confused by the article picture. I'm not covering a dog in today's MyMusician Spotlight. Rather, I'll be talking about the owner of that dog, Max. I'm especially excited about the MyMusician Spotlight today because we both love metal music. YES!!!!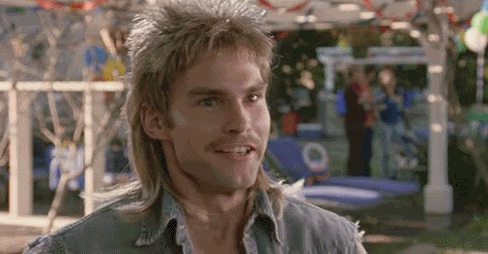 Max has a terrific Youtube channel called SownSky (which you can visit HERE), and it primarily consists of video game music videos with metal music. Basically, heaven on earth. He's very active on his channel and has a pretty hefty community behind him. On top of that, the kid is one of the most selfless, intelligent guys I've ever gotten to interview, and I rarely say that about anyone!! Once you know everything about Max, there's no doubt you'll agree with me.
1. He wants his audience to know about my personal health issues because he wants them to realize that "despite the cards we are born with in life, there is NOTHING stopping you from achieving your goals. The only thing that can stop you is giving up and admitting defeat." Those are wise and inspiring words for all of us to live by.
2. His mother is actually a Broadway Producer, who has done a number of shows and has already won two TONYs. Jars of Vomit musical soon, Max? Eh? Great idea, I know.
3. He enjoys talking to fans, subscribers and friends about everything. He always likes to help people when they are in need whether it's through comments, private messages, or other forms of social sharing aka this kid is amazing.
4. He loves watching anime (recommendations are always welcome) and television in general. METALOCALYPSE!!!!! Uh, that's my suggestion. It's just the best show ever.
5. No matter what he ends up doing in life, he says he will never stop making videos on YouTube. It makes me happy to know that I am providing entertainment for people all around the world and that, just for a few minutes, they can forget about their own issues by watching one of his VGMAs.
MAX SAYS: [My favorite is] "Go! Bwah" 
METAL SAYS: "Oh boy…..this video reminds me of Rayna's early years."

MyMusic
TheSw1ther
TeamFourStar
AngryJoeShow
….Max hopes he is physically healthy, financially independent, married to a beautiful and caring woman, and that I have won an Oscar, Grammy, Tony, Emmy, and Best Video of the Year Award. Whew! 
—————————————————————————————————————————-
Metal: You do a great job cutting together massive amounts of footage – the amount of views you get per video proves it. Have you ever thought about editing movie trailers?
Max: Thank you for the nice compliment about my editing style! For a long time I have wanted to edit full feature films into movie trailers. If I were to do that, however, there's a high possibility that those trailers would be immediately removed thanks to copyright laws (and I could then easily get a "Strike"). I've already had to deal with copyright issues, but thankfully my record is currently clean.
Metal: Your dream is to produce/develop your own video games. What kind of game do you want to develop? Hmmm, and maybe if it were Gaming With Metal?
Max: If I were to develop a game specifically for Metal, it would be a game like Cat Mario because I find it funny when I see Metal getting angry and wanting to break the screen. Also, I do have a 10 page, single spaced game document that I am currently trying to copyright and once it is copyrighted, I will be happy to give you all the information you want about it (and even the free code to unlock the game.), I guarantee you that you will love it!
Metal: Favorite music?
Max: My favorite genre of music is Metal. My favorite bands are Rise Against, Three Days Grace, Thousand Foot Krutch, 30 Second to Mars, We As Human, Breaking Benjamin, Nickelback and the Veer Union. I can't say which band is my favorite because to me, it would be like saying which child is my favorite. However, I try to generally appreciate all types of music because I believe it is important for me to understand and be open to all types of art. I have made a music video to almost every genre of music.
Metal: Awesome! I can tell you really love metal. Does metal music influence how you edit your videos?
Max: Metal music does influence how I edit the video. When editing to metal music, I have to make the video action packed, but it is CRUCIAL to find those calm, soothing parts in a metal song where you can truly stop the action for a few seconds and show pure emotion in a gaming scene. I almost never make a music video without trying to connect to the audience on an emotional level in some unique way.
He had me at metal music! Don't forget to check out Max's channel right HERE !! Thanks Max for being a MyMusician!!!