Hey everyone! I know I've been soooooo busy with my reality show, but I just HAD to take a break from all the D-R-AMA of my show to let you all know about our first MyMusician Spotlight, Justeen Chan!
She's got an AMAZING Youtube channel, where she puts out videos of her singing some of my favorite songs (Wait until you see her cover of "Stronger." OMG to the second degree!!), along with a 50 song challenge (That's right! One song every day for 50 days. Get some water for those vocal cords!). Oh, and did I mention she's also doing a 100 SONG CHALLENGE as well?!?!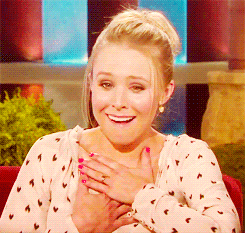 Unbelievable, girl!!!! Here are a few things that you need to know about Justeen:
1. She's a law graduate. Seriously, isn't that amazing?! Totes telling you all the truth!! She went through law school  and realized that music is her true calling. You go girl!!!
2. Religion is super important to her. The reason why she sing and love music so much is because it's her primary form of worshiping God. 
3. She was born and raised in Australia! Sooooooo jealous!
4. She loves fantasy novels and films. Nerdcore could talk to you for HOURS about all that fantasy stuff. They do wear super cute dresses in those Lord of The Rings movies though.
5.She wants  to play the guitar, violin, clarinet and drums to have a fuller understanding of how to write for an orchestra.
JUSTEEN SAYS: "[My] favourite viral video is definitely Gangnam Style, which is awful of me, but it's my guilty pleasure. If I'm having a bad day or I just need a laugh, I always turn it on. It's stupidly hilarious."
IDOL SAYS: "Totally agree!! This song is just too catchy…..even though I still have no clue what is being said, even after my 206th listen."
 The Fine Bros.
Jacksfilms (he totally looks like Flowchart!!!)
Philip DeFranco
PokemonTV
charlieissocoollike
 TheSamTsui.
….Justeen would like to become well on her way to putting her first musical on Broadway (Save me a ticket?) She has vision of writing musicals that are wholesome, accessible, relevant and touching to audiences everywhere. Her musicals wouldn't be restricted by age, gender or race so anyone can play almost any of the characters in my musicals. Um, Justeen. I am totally contacting you once you start casting your beautiful female lead because, well, I'll probably be available and like totally ready to be your start!! Good luck!!!
Idol: What a beautiful voice! When did you first begin singing?
Justeen: Thank you so much for the compliment. I have good days and I have bad days but I try to practise as much as possible. I started singing when I was one and a half… singing the alphabet 😛 But really I started singing seriously when I was seven. I was the youngest to be admitted into the Queensland Conservatorium Choir (the minimum age was supposed to be nine but my music teacher saw potential and so wrote a letter of recommendation for me). I then went on to join a lot of choirs and then started singing tuition when I was thirteen.
Idol: How did you first decide to take the next step and create a YouTube channel?
Justeen: Initially I was actually kinda dubious about creating a YouTube channel. I didn't know what I could contribute to the YouTube scene and I didn't think I was good enough. But at the time, I was into arranging music (influenced by arranging a capella songs for my uni choir) and I had done a rough mashup of Bad Romance and Poker Face so I decided to post it up. Later on, I used YouTube as a means to post up some of the choir's videos just so I could have proof of my directing a choir and also to encourage choir members. After that I saw no reason why I shouldn't post up other videos like my individual performances and it kinda grew from there. YouTube is such an accessible and friendly environment to share and interact and I really enjoy it.
Idol: You're also a self proclaimed musical geek. When did you first get into musicals? Favorite?
Justeen: I got into musicals from a very young age. Along with Disney movies I also watched classic musicals like Annie and Hello Dolly! I now have five favourite musicals: Next to Normal (for its story), Wicked (for all-round awesomeness), Sweeney Todd (for its music and lyrics), Into the Woods (for its music and lyrics) and The Drowsy Chaperone (for its comedy).
Idol: The 50 song challenge seems to have really motivated you and your original song is great! I'm excited to hear more, especially your original songs! Do you think you'll begin sharing more of your original work (please!)?
Justeen: Yeah, I'm actually really looking forward to sharing more original work. For my music conservatorium applications, I need to write three compositions and present them in a portfolio, so I definitely want to share them. I've also been thinking about composing some worship songs and I'd really like to share them as well. I've backlogged quite a few songs for the 100 Song Challenge so I'll be posting them up very soon so stay tuned!
Remember, you can check out Justeen's channel right HERE to see all her absolutely perf videos!! Thank you so much Justeen for being a MyMusician!!!