At least one person thinks Justin Bieber is the new king of pop … and that person is Justin Bieber.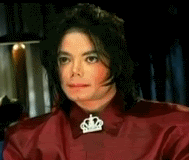 In a post on his Instagram, Bieber posted his chillin' on a car and wavin' after being released from jail photo and placed it side by side with a photo of Michael Jackson outside of a Santa Monica courthouse after pleadin' not guilty to child molestation charges.
Bieber also wrote "what more can they say" alongside the photos.
The Biebs was released yesterday after postin' $2500 bond. Although Bieber was said to have failed a sobriety test, TMZ is reporting that his blood alcohol level was .014, well below the legal limit of .08.
I'm hopin' that's the case because I detest drunk drivers. But even if it's true, it doesn't excuse Bieber's drag racin' or rudeness to cops.
Unfortunately, Bieber's inner circle continue to remain blind to his recklessness. His dad tweeted, "I can protect my kids, but I can't protect them from you and your lies. Believe in the truth not in the lies of the enemy. #reallife,"
The Bieb's manager Scooter Braun also stood by his client, tweetin', "@justinbieber love you and I will act in the manner of someone who truly cares. that is all I have to say. thanks for all those concerned."
Who's going to step up and tell Bieber things need to change now???
Should Justin Bieber be comparing himself to Michael Jackson? Let us know in the comments below!