Can we all say how amazing music news has been the past few days?! So, I have been getting in touch with my EDM side lately, but that doesn't mean I still don't love pop music. First, we get one of the most amazing VMAs ever, arguably the greatest, and then they make the football relevant for a second year in a row (Beyonce last year was a spot on pick) and announce Bruno Mars as the halftime performance for the Super Bowl this year. Things couldn't get better!!! Or could they??!!
Saturday Night Live just released the musical guests along with the hosts for the first three episodes of their 39th season! The one notable absence was Lady Gaga, who was rumored to be hosting and performing during one of the earlier episodes of the new season. Miley Cyrus is actually booked to do hosting and performing duties before Lady Gaga's eventual appearance.Talk about diva leapfrog!
The other hosts include Tina Fey for the premiere episode and Brucey Bruce Willis for the third episode. I'm sure all the Gaga fans are a little down, but don't worry, when Gaga does appear, she will do her wild thing as usual! Outside of the Gaga exclusion, they listened to my prayers and announced……well you'll just have to look below 🙂
EPISODE 1
Musical Guest: Arcade Fire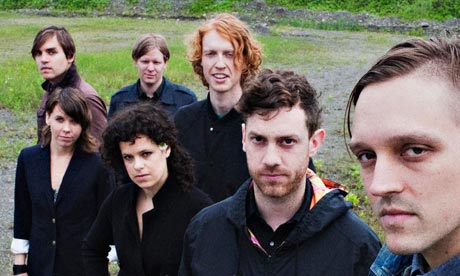 Interesting pick! I'm guessing they'll perform their single, Reflektor (Really weird music video for the song, but I love that they are trying to do something different.) I'm guessing they'll play a new song for their second performance!
EPISODE 2
Musical Guest AND Host: Miley Cyrus
The twerk queen! Girl cannot get out of the news, and I'm thinking she's going to do something else on the show to take everyone's breath away. She'll definitely be performing "We Can't Stop" and her new song "Wrecking Ball" (which I might actually like better!!!)
EPISODE 3
Musical Guest: Katy Perry
AHHHHHHH!!!! The best news ever! I love love love this pick! First song? "Roar"! Duh! What's even more exciting is what she'll do for the second performance? Will she premiere a new song? Or will we already have the fabulous follow up to "Roar" before the performance? The tension is KILLING ME.
How do you feel about the first few musical guests on SNL? Discuss in the comments below!!!