Phew! Miley's reign of terror atop the Billboard 100 didn't last very long, as Eminem and Rihanna's "The Monster" earns it's first week at number 1.
HAPPY DANCE!!!
1. "The Monster" by Eminem ft. Rihanna (LW:2)
Yay for Eminem and especially Rihanna who, with her 13th number 1 song, ties Michael Jackson for third on the all-time chart topping list!
2. "Timber" by Pitbull ft. Ke$ha (LW:4) 
Apparently Ke$ha wasn't Pitbull's first choice for "Timber." Can u blame him?
3. "Counting Stars" by OneRepublic (LW:5) 
Looks like the stars are aligning for OneRepublic's push to the top.
4. "Royals" by Lorde (LW:3)
4 matches the number of Lorde's Grammy nominations. What an amazing year for her!
5. "Wrecking Ball" by Miley Cyrus (LW:1)
And back down she goes! Hopefully by next week she'll out of the top 10!!!
6. "Wake Me Up" by AVICII (LW:6)
AVICII holds tight at number 6. Hey, there's nothing wrong with being consistent!
7. "Demons" by Imagine Dragons (LW: 7)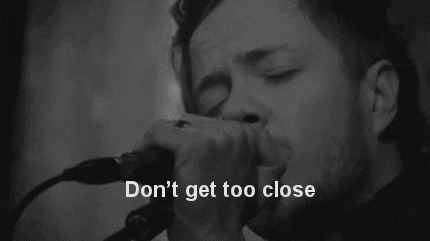 I guess the same can be said about Imagine Dragons.
8. "Say Something" by A Great Big World ft. Christina Aguilera (LW:10)
I have something 2 say! Miley is the worst!!!!!!
9. "Let Her Go" by Passenger (LW:13)
Welcome back, Passanger!
10. "Hold On, We're Going Home" by Drake ft. Majid Jordan (LW:11)
Ooooh! Drake's back 2! I sooooo missed that GIF.
Will "The Monster" be a monster hit? Let us know in the comments below!