Ding dong, "Blurred Lines" is dead!!! Well, maybe not dead, but it's finally gone from the top 10.
BYE!!!!
Sorry, Lorde. Didn't mean 2 forget u. I can't believe you're on top of the Hot 100 for the fifth straight week! I also can't believe that the top five is exactly the same as it was last week.
SNORE!!!
Thankfully, we have two entries on the bottom half of the list that will hopefully help shake things up in the weeks to 2 come!!!
1. "Royals" by Lorde (LW:1)
I've run out of words to express how much I love Lorde so instead, I'll just bow. [I'm bowing!!!]
2. "Roar" by Katy Perry (LW:2)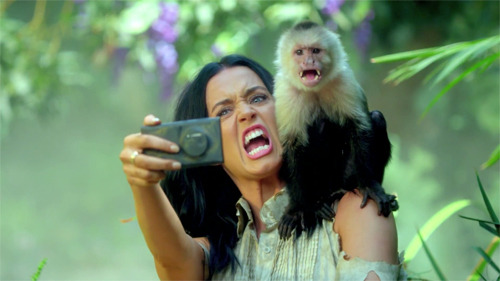 Katy Perry was able to earn top album honors but she's still stuck at number 2 on the Hot 100. I'd definitely be rooting 4 u Katy if Lorde was standing in your way!
3. "Wrecking Ball" by Miley Cyrus (LW:3)
I've run out of words 2 express how much I hate Miley Cyrus, so instead I'll make an angry face. [I'm making an angry face!]
4. "Wake Me Up" by AVICII (LW:4)
Wake ME up when things start to change in the top 5!!!
5. "Hold On, We're Going Home" by Drake ft. Majid Jordan (LW:5)
Did u guyz check out Drake's birthday cake? So amazing! Just keep it away from my head!!!
6. "Holy Grail" by Jay Z ft. Justin Timberlake (LW:8)
Apparently Jay Z is involved in some sort of controversy with Barney the Dinosaur. I hope they're able 2 work everything out!
7. "Applause" by Lady Gaga (LW:9)
I don't know how Lady Gaga does it, but she manages to keeping getting weirder and weirder every day. And I love that!!!
8. "Counting Stars" by OneRepublic (LW:15)
Everyone welcome "Counting Stars" to the top 10. I once tried to count stars but I only made it to 437 before I lost count!
9. "Demons" by Imagine Dragons (LW: 12)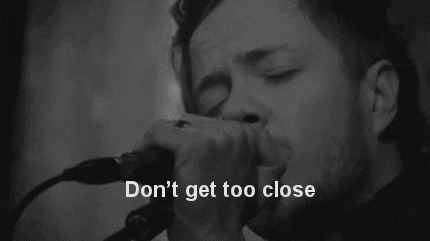 Just in time for Halloween, "Demons" sneaks into the top 10. So xcited 4 tomorrow!!!
10. "The Fox" by Ylvis (LW:6)
You had a good run, Ylvis! Hopefully, "Massachusetts" can make its way onto the charts, but somehow I think that's unlikely.
Do you think Lorde will finally get booted from the top next week? Let us know in the comments below!