There have been many many many many awe-inspiring reality shows over the years, but none have been able to match the wonderful terribleness that was "Britney and Kevin: Chaotic." Back in 2005 Britney Spears and then boo Kevin Ferderline bared their tragic souls to the world over five unforgettable episodes of television.
A lot has changed over these past nine years. Britney seems to have gotten her act together and Kevin, well, who knows what happened to him? 2013 is shaping up to be a landmark year for Britney and the good people of E! will be capturing the magic on their 90-minute documentary, I Am Britney Jean.
The special will follow Britney at home, working on her soon to be released album (which just so happens to be titled Britney Jean) and preparing for her upcoming Vegas residency.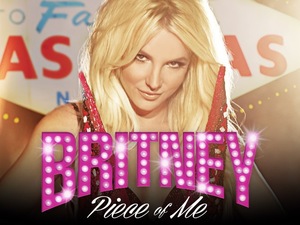 Of course, the new documentary will never match the perfect chaos of "Chaotic" but I'm sure Britney still has enough crazy left in her to keep things interesting!
I Am Britney Jean is set to air December 22, which will give us a couple of weeks to enjoy her new album . Earlier today Britney unveiled the Britney Jean's tracklist which includes "Chillin' WIth You," a duet with little sis' Jamie Lynn, her T.I. collaboration "Tik Tik Boom" (not to be confused with The Black Eyed Peas' "Boom Boom Pow") and "Passenger," which was co-written with Diplo, Sia, and Katy Perry! Definitely looking forward to that!!!
What do you think Kevin Federline is up to now? Let us know in the comments below!