I've had so much fun covering the Billboard Hot 100 this year! There have been plenty of ups (Lorde!) and some major downs (Miley) but all in all 2013 was an amazing year for music!!!
Perhaps no one had a better year than hip hop duo Macklemore & Ryan Lewis, who, among many incredible accomplishments, earned the number 1 song of the year with their hit "Thrift Shop."
At number 2 was a giant number 2 (sorry 2 be gross!) Robin Thicke's "Blurred Lines." Ugh, just thinking about that song makes my tummy hurt, though it might also have something to 2 do with all the Xmas candy I ate last night.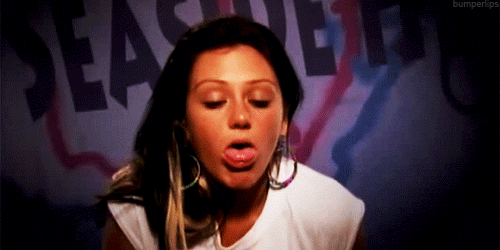 Imagine Dragons claimed the number 3 spot with "Radioactive." While the song never hit the top, it has spent an amazing 68 weeks on the Hot 100. That's the fourth longest stay on the chart EVER!
While Psy was last year's undisputed YouTube crossover sensation, this year's honors go to Baauer and his phenomenon, the "Harlem Shake." But let's face it, that song wouldn't even make the Hot 1000 if it wasn't for all those hilarious videos!
The top 5 ends with a couple of familiar faces, with "Can't Hold Us" from Macklemore & Ryan Lewis. I guess that song was pretty accurate!
Did "Thrift Shop" deserve to be the top song of 2013? Let us know in the comments below!